Refurbishment loans: the three key factors for clients to consider
Chris Scott, Business Development Manager at Octopus Property and David Williams, from Results Asset Management, give their views on the refurbishment market.
The reduction in demand and values in the London residential property market have been well documented over 2018. With changes in taxation, stamp duty and Brexit uncertainty putting off buyers, some arears in the City of London fell by 13.4%1 in the 12 months to October 2018.
In response to these pressures, property investors are using refurbishment more and more, as a way adding value and increasing rental yields. There are huge opportunities here, but investors must also keep in mind the wider market dynamics.
1. Keep an eye on GDV and purchase price
With Brexit looming there is likely to be further falls in property prices over the coming months, therefore investors should be aware that their perceived gross development value (GDV) on purchase today, may not be as high once a refurbishment is finished.
This also means properties need to be bought at the right price up front. Negotiation will come into play here, with investors ensuring they have enough headroom in the deal to make a healthy profit.
David Williams, from Results Asset Management, commented on how market changes provide opportunities for the braver purchasers out there:
"Buyers markets have been rare in London for almost two decades and investors should now look at this period as a good opportunity to secure a competitive purchase."
Following Brexit, a potential revival in overseas interest and economic stability should help the market recover slightly, with us seeing a modest return to growth Q4 2019 and onwards.
2. Planning gain and enhancement
With some investors finding the planning process cumbersome and confusing, planning gain and enhancement is where our borrowers are seeing the biggest opportunity. That said, there is an overarching feeling that some local councils could be doing more to make the planning process simpler and faster.
3. Converting commercial to residential
We have also seen an increase in borrowers seeking planning for converting commercial property to residential and subsequently renting them as a house of multiple occupation (HMOs) or a holiday let.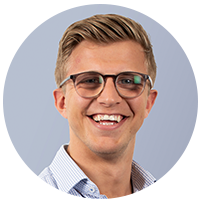 Chris Scott, Business Development Manager at Octopus Property, said:
"The expected increase in rental yield for HMOs and holiday lets following a refurbishment, is particularly attractive to developers looking re-gear and retain their property as part of a portfolio. This, alongside regional expansion, is an area which we are exciting about supporting through 2019."
Refurbishment revamped - up to 90% LTC
In November, we overhauled our refurbishment loans to support the increase in demand. To help borrowers increase their leverage and reduce the need for 3rd party investment or high interest debt, we increased our max LTC to 90%. We also updated our pricing, loan size and works limit and support underserved areas of the market such as foreign nationals, complex company structures and expats.
These changes have resulted in a strong year end with our highest level of enquiries and applications coming in November and December, an increase of 130% in comparison to the prior two months.
Despite the pressures on house prices and wider market uncertainty, refurbishment provides plenty of opportunities for investors and we look forward to continuing to support borrowers and brokers with this in 2019.
1For 12 months to October 2018, Office of National Statistics 2018